Experience Live Day Trading at our Trading Retreat
For those who have completed the IDTA online courses, our Trading Retreat is a potentially life changing event.
This program will deliver you a trading an advanced trading retreat that we can assure you, you will never forget!
The agenda is action packed with health, fitness, trading techniques, tactics and a high level of education. After the 5 Day classroom program completes you will get the chance to reward yourself by a day of adventure and fun! Depending on our location, we will seek to spend the morning quad biking through the beautiful green fields and rice paddies, and in the afternoon white water rafting through the Bali Mountains and water cascades. We then complete our day with a smorgasbord of Indonesian delights in a hidden restaurant amongst the jungle.
Full trading course
This program goes well beyond a typical Trading Course. This trading retreat offers a genuine opportunity to experience what life could be like as a professional trader utilising the IDTA trading strategies.
7 Day trading retreat in paradise
The trader's retreat is set in Bali and runs for 7 days. We pack in not only high level trading techniques and education, but health, fitness, and plenty of fun! You can enjoy activities such as quad biking, white water rafting, yoga, spa treatments, amazing food and team bonding.
Direct access to educators
This program is designed for small groups. This means you will have close access to our professional traders and educators. You'll not only learn new skills by day, you will be able to have hands-on practice during the live market sessions of the European Open and US Pre-Market sessions respectively.
The trading lifestyle
Join like-minded members and enjoy the benefits of the trading lifestyle. Trading pretty much anywhere that has an internet connection, and working with a more flexible work schedule. See for yourself how trading can provide a portable and flexible working lifestyle.
Advancing your trading skills
Attendees of the Trader's Retreat will have the opportunity to sharpen their trading, risk management, and trading psychology skills. This program is intended to enhance your existing skills and help build the consistency required in order to trade a live account consistently and profitably.
We believe that graduates of this program build trading competence and confidence for themselves. These are must-have traits in order to trade successfully. Find your trading personality and choose a market that matches that personality
Unique access to educators
Master range charts
Ready yourself for trading a live account
Feel more in control of time
Experience working remotely
Described as "Life changing"

Experience the trader's lifestyle
For those looking to escape the 9 to 5 working week, trading can offer a more flexible schedule. Typically a trader will trade one market and work for around 1-2 hours per day. This can leave free time for more enjoyable or important things. The goal of this program is to gain the skills to make trading full time a reality.
One thing that trading can bring that is unique to only a few professions is that it is completely portable. We have members who trade all around the world, some in remote places. As long as you have access to a reliable internet connection and a trading platform, trading can be done anywhere.
Retreat Gallery
Expand your skills and experience an adventure
Cameron Buchanan
Presenter and educator for the Accelerator trading program and presenter/educator for the trading as a business course.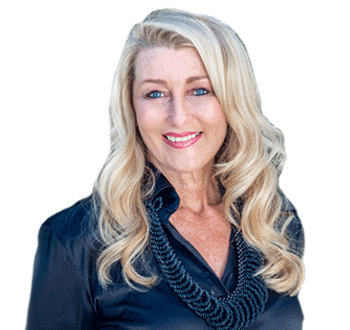 Kelly Lowry
Presenter and educator for the trading as a business course, focused on mindset and goal setting and business skills.
Ingela Traynor
Presentor and trading coach, Ingela has been taught by IDTA and now helps others achieve better trading results.
Expand your skills and experience an adventure