Explore our Day Trading Courses
Enrol in one of our day trading futures courses today, and work towards
leveraging your time and money.
What is the Day Trading Futures course?
Your journey starts here. Learn everything you need to know to start reading trading charts and practising trading.
Online futures trading courses
The essentials course is 100% online and can be studied at any time. All in person events are available to attend via live stream. Access all of our best online day trading courses and programs from anywhere in the world!
Taught by professional Traders and Educators
All of our online trading courses are designed and taught by experienced traders and educators that are well respected amongst the IDTA community. Our educators have decades of combined experience in trading and investing.
Extensive support
We pride ourselves on the support we provide each and every one of our members. When taking an online trading course, it can feel a bit like you're on your own. We're a trading community, we aim to nurture you as you learn.

Lifetime access
Any online content we provide is 100% accessible via your member's login. This means that you can go back and review anything you may need to work on, anytime you like.
First steps to trading
Before you open a trading account and start placing trades you need to understand how the markets work. All of our day trading courses will teach you how to read trading charts and identify trading patterns. These patterns are the foundations of identifying high probability trades.
The essentials course includes the full Accelerator program which will allow you to fully learn a trading platform. This is where you will be able to put your education into practice and execute trades on a simulated account. Practice is a fundamental part of becoming a good trader and it's best to do this without risking real money.
Take the online course
Take the Accelerator course
Join the Trading Room
Take the advanced course
Trade a simulated account
Trade live (when consistent)

Gain advanced trading skills
Our advanced trading course is called "Platinum" and is an in-person program that runs for 3 days. This is an online day trading course delivered in a class room atmosphere via live stream.
Graduates of the platinum program have sharpened their trading, risk management, and psychological skills. This program takes your existing skills and helps build the consistency required in order to trade a live account with real money.
Trade full-time
Trading Business School (TBS) graduates seek to trade full time and to treat their trading like a business. This program is for those that are looking to transition from a 9 to 5, or are seeking a career change.
TBS will provide all of the skills needed to trade like a professional. You will learn advanced skills and hone your risk management techniques. Upon completing the TBS program you will have a strategy for your trading and clear goals that will plot your success as you transition to a full-time trader.
Attend "Trading Business School"
Design and plan your strategy
Plan for success
Learn how to Day Trade Futures today

Lachlan Elsworth
Author of the online Futures trading course. Presentor and educator for the advanced trading course and trading as a business course.
Cameron Buchanan

Presentor and educator for the Accelerator trading program and presentor/educator for the trading as a business course.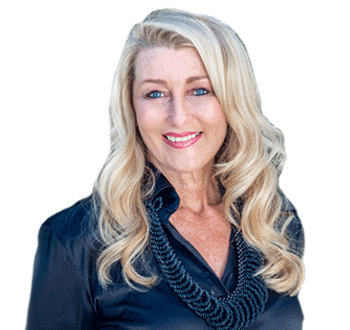 Kelly Lowry
Presentor and educator for the trading as a business course, focussed on mindset and goal setting and business skills.
Learn how to Day Trade Futures today