Learn to Trade Professionally With Our Top Day Trading Mentors
9 Month intensive program for those who want to trade full-time
About the Trading Business School – Futures Day Trading Program
The Trading Business school is our most advanced program. Our goal is to produce highly effective, successful Futures Traders who have the confidence to trade as their main source of income.
Our intention for the TBS program is to give each student all the trading know-how needed to take their trading from good to great and often from a casual basis to a full-time/ professional level. The student will learn how to treat their trading as a business. Ultimately a trader is the CEO of their own business. The statistics of the number of businesses that fail in their first 3 years is very high. Many people come into trading with no business experience or training in business hence the reason for high trader failure rates.
This day trading mentoring program includes not only the education but also coaching and guidance as you precede to your goal of trading full-time. In our experience, High Performers in any field have a coach and this is exactly why we developed this program.
Trading Business School is designed for graduates of our advanced trading course and continues to build on the skills learnt in that program.
As a professional stock trading course, the exposure from TBS will force you to think about what it takes to be a great trader in the current market environment. From strategy, to tactics, to psychology.
Trading Business School ultimately will be a small group of selected traders who will be working in close proximity with our professional traders, business mentors and trading mindset and psychology specialists.
3 Key Aspects of the TBS Program
Trading Skill Development

Understanding Oneself in the Market

Trading Business Skills Development
Let's break these down further. What you will learn.
1. Trading Skill Development
Understand your market, market structure, market context and market nuances

Develop your trading skills – trade management (execution, risk control, flexibility)

Develop the ability to plan your trades based on probability

Develop your trading plan following a process from market analysis to evaluation

A detailed analysis of professional algorithms

Advanced Signal and Candle Stick Analysis techniques

60-Minute, 4 Hour and Daily Chart Analysis and Trading Techniques

Larger Chart target projection techniques using Fibonacci Extensions and Retracements

5-Minute / Larger Chart Combination Trading Techniques including Swing Trading

Advanced Risk Management and Risk Mitigation Techniques
2. Understanding Oneself in the Market
Discover your Best Trader Self

Develop your trading mindset

Understand the market as a game of probabilities

Become a high performer, who accepts risk and trades with discipline and patience

Truly understand how we interact with the market
3. Trading Business Skills Development
Develop Business and Life Planning Skills

Develop your Trading Business Plan
Cameron Buchanan
Cameron is the co-founder and director of International Day Trading Academy. Cameron is a businessman, an investor, a trader, a passionate surfer and amateur competitive golfer as well as a qualified school teacher. He is a well-recognized and highly respected in the IDTA trading world as an expert in the economic cycles of Trading and Investment. Cam was the mastermind behind the very first Byron Bay Surf School which grew organically into an empire and became one of the largest Surf School Businesses in Australia.
Cameron is a skilled market forecaster and teacher of trading psychology. Cameron is a consistent contributor to Australia's largest trading magazine, YTE Magazine.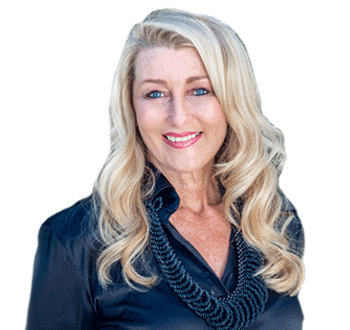 Kelly Lowry
For the past 25 years, Kelly has been creating, inspiring and innovating in the corporate world of commercial business. With her first property development at the age of 20, Kelly went on to build a diverse portfolio of major developments, including her own successful commercial enterprises. From multi-million property development, to grass-roots conceptual planning for start-up, and everything in between, there isn't much Kelly hasn't done.
With a Bachelor of Marketing and International Business, as well as qualifications in design, journalism and public relations, Kelly's journey has led her all over the world, establishing an impressive global clientele of highly recognized companies and individuals.
What our members say about us
Hear from people just like you who have taken the journey to
learning how to trade with the International Day Trading Academy